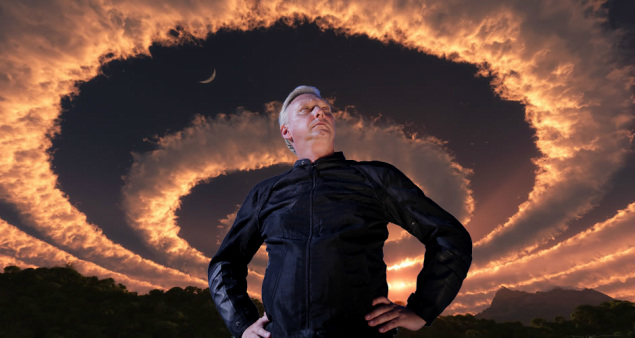 Commander
Sven Hovardsen
Had been the most highly decorated officer in the Tri- System fleets but was court - martialed for refusing to fire upon the defenseless enemy Darkashian home worlds during the "Dark Days War ". The Commander could not carry out this cowardly act no matter how repugnant the Darkashians were.
For his perceived treason Commander Hoverdsen was exiled to mining colony 17, a desolate rock in the asteroid belt between the orbits of Jupiter and Mars. After many years imprisoned, Commander Sven Hovardsen finally made good his escape with the aid of his Flight Officer Kepler and formed the freedom fighting force known across the Tri-System as arado.



---
---
Dax
is the Chef on Star Seeker, his culinary skills are worlds renowned. His past and where he came from are a mystery, he never talks about it and if anyone asks they are likely to be greeted with a meat cleaver thrown inches away from their head. The crew suspect a military background as he is someone you definitely want to have around in a fight.

---
---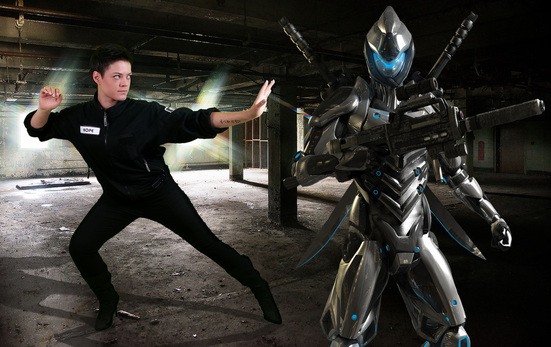 Wing Commander Hope
Originally flight leader of Commander Hovardsen's strike fighter squadrons for his beloved Fifth Fleet; Wing Commander Helena Hope has now joined the arado crew on Star Seeker with 9 strike fighters and her two squadron leaders Dolores Charity and Suan Faith. Commander Hovardsen never fails to be amazed by the names of his flight leaders Faith,Hope and Charity. Sometimes truth really is stranger than fiction.
---
---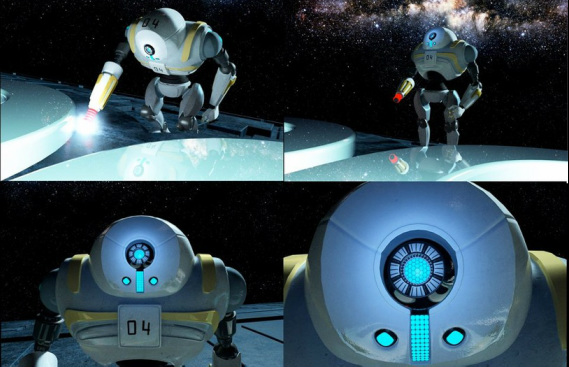 Number 4
A utility robot assigned to Star Seeker and responsible for much of the heavy lifting and fitting on the ship. Through interaction with CHL 22 he begins to question his existence and helps arado steal Star Seeker from the Europa Dockyards. Number 4 is an integral member of the arado crew.

---
---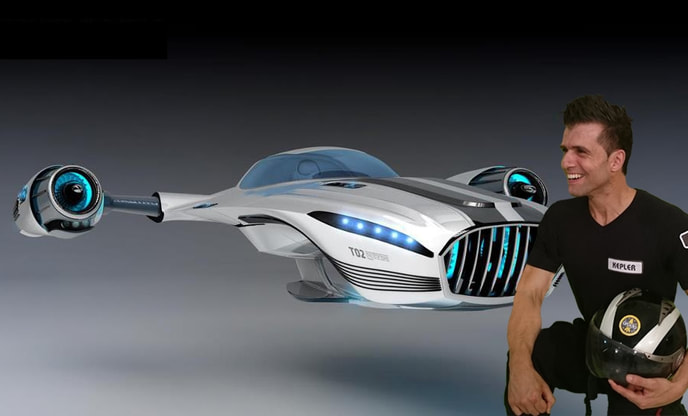 Flight Officer Kepler
Pilot of Star Seeker and former three times winner of the Galactic 10,000 Jet Car Championships, (the most popular event in the Tri-System). He can be head strong, and has been known at times to choose to ignore a direct order but his loyalty and courage are with out question and his flight skills are legendary in the Worlds and there is no ship he cannot master.




---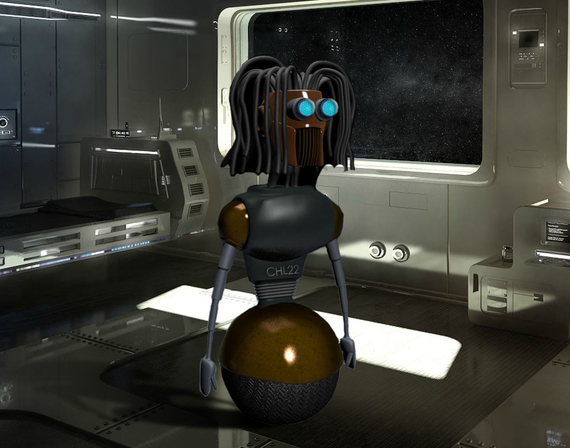 CHL 22 aka "Charlie 22"
He was one of the first robots to be designed with human personality traits. This led to robots, seeking equality and freedom, unnerving the authorities who became uncomfortable, deciding to revert back to constructing machines devoid of such sophisticated emotional human qualities
. Charlie 22 is the only CHL class robot that hasn't been decommissioned (disassembled). As the quartermaster for the Europa space station, CHL 22 is kept operating because thanks to his unique categorizing system he has made sure he is the only one who knows where anything is!, assuring he is begrudgingly indispensable. He is a hoarder and collector of 20th and 21st century TVs, videos, radios, and music.
more story
---
---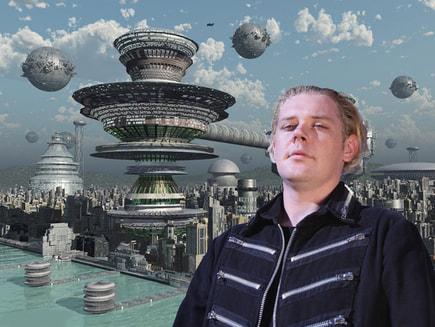 Prince Asmund of Exion
Prince Regent of the planet Exion his family had ruled the small Pluto sized world for over a millennium, the planet was forcibly taken over by the Autokrator for resisting inclusion in the Unity. All members of the royal family were executed except Prince Asmund, a notorious playboy, he was partying off world with his entourage at the time of the takeover.
He has now joined the crew of arado and vows in silent fervour to avenge the murders of his family and one day take his rightful place as the ruler of Exion.




---
---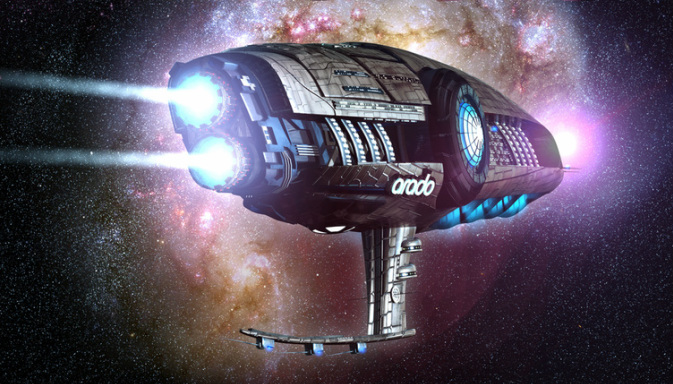 Star Seeker
The most advanced vessel in the known Universe was to be the new flagship of the Unity fleet, but was ship-jacked by arado before her maiden voyage.

---
---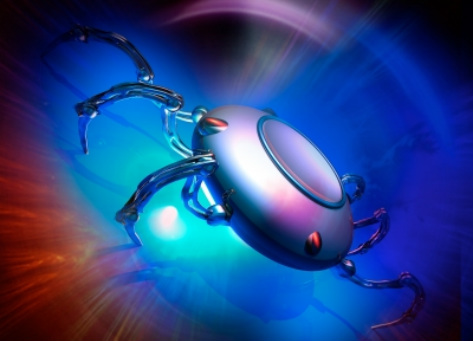 Prudence
A "Galactic Prudential Occupational Health and Safety Emergency Drone", known affectionately by CHL 22 as "Prudence". The emergency drones are an insurance requirement through out all space stations and spacecraft as a first aid/fire fighting device. Prudence is trapped in a transparent container on the wall of the store room behind a sign that reads "In Case of Emergency Break Glass".

---
---